After coming back from the holidays we have been focused on improving several aspects of XFur Studio 2, from graphics and feature consistency across rendering pipeline to runtime and workflow additions as well as general improvements to UI designs and usability.
Patch 2.1.3 was released in mid January and updated the Dynamic LOD module to ensure it worked even when Auto-Updates to the fur are disabled. New functions for loading Fur Profile Assets at runtime, allowing you to easily swap complete fur styles with a single line of code.
Patch 2.1.5 added a new grooming algorithm for the High Definition Rendering Pipeline to improve its consistency in animated models as well as some first tests with compatibility for HDRP in Unity 2020.x.
Finally, Patch 2.1.7 brings a whole set of QoL improvements including a first series of redesigns and adjustments to the XFur Studio Designer UI including bigger font sizes, better scaling, easier to use sliders, more responsive etc.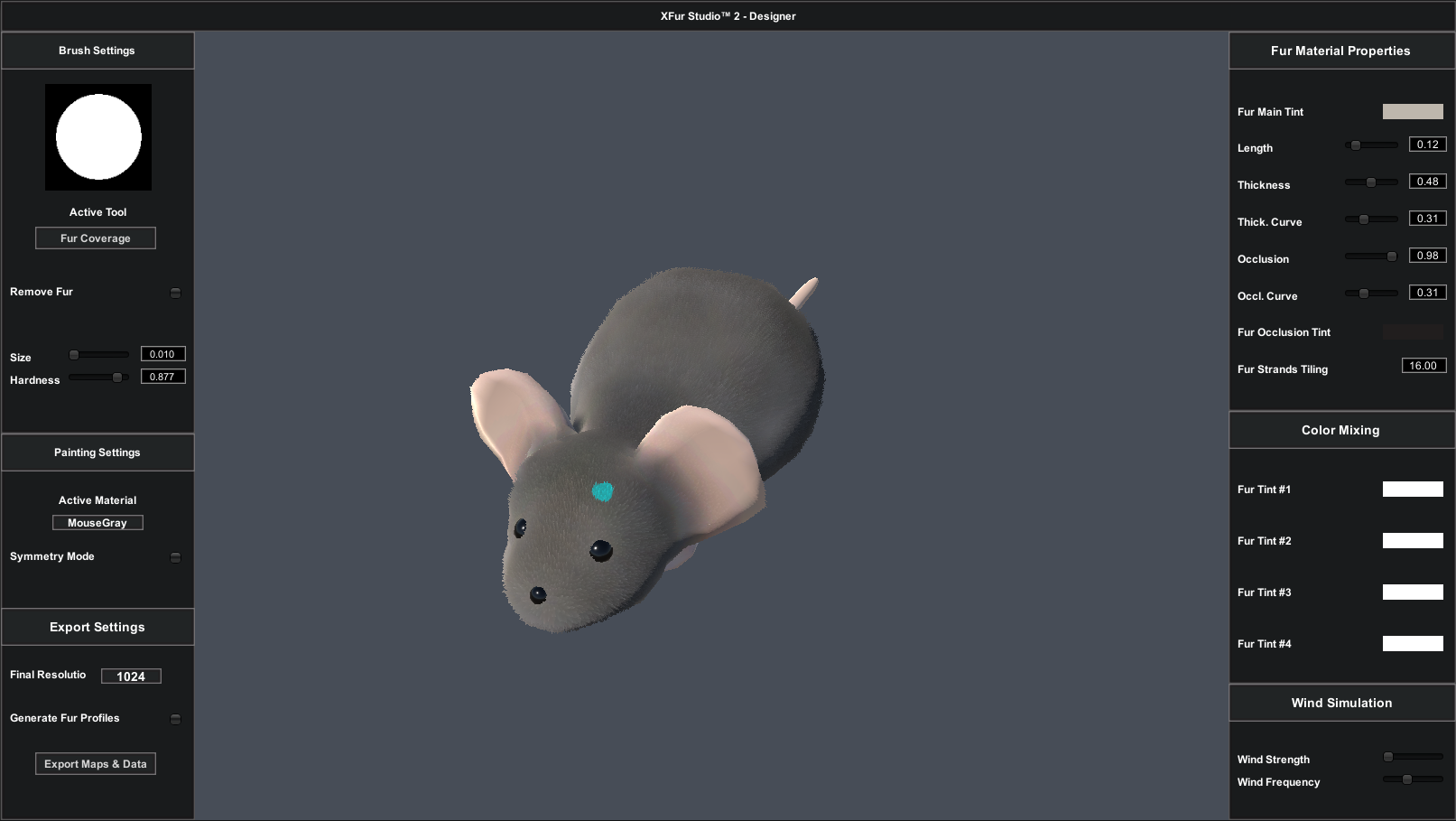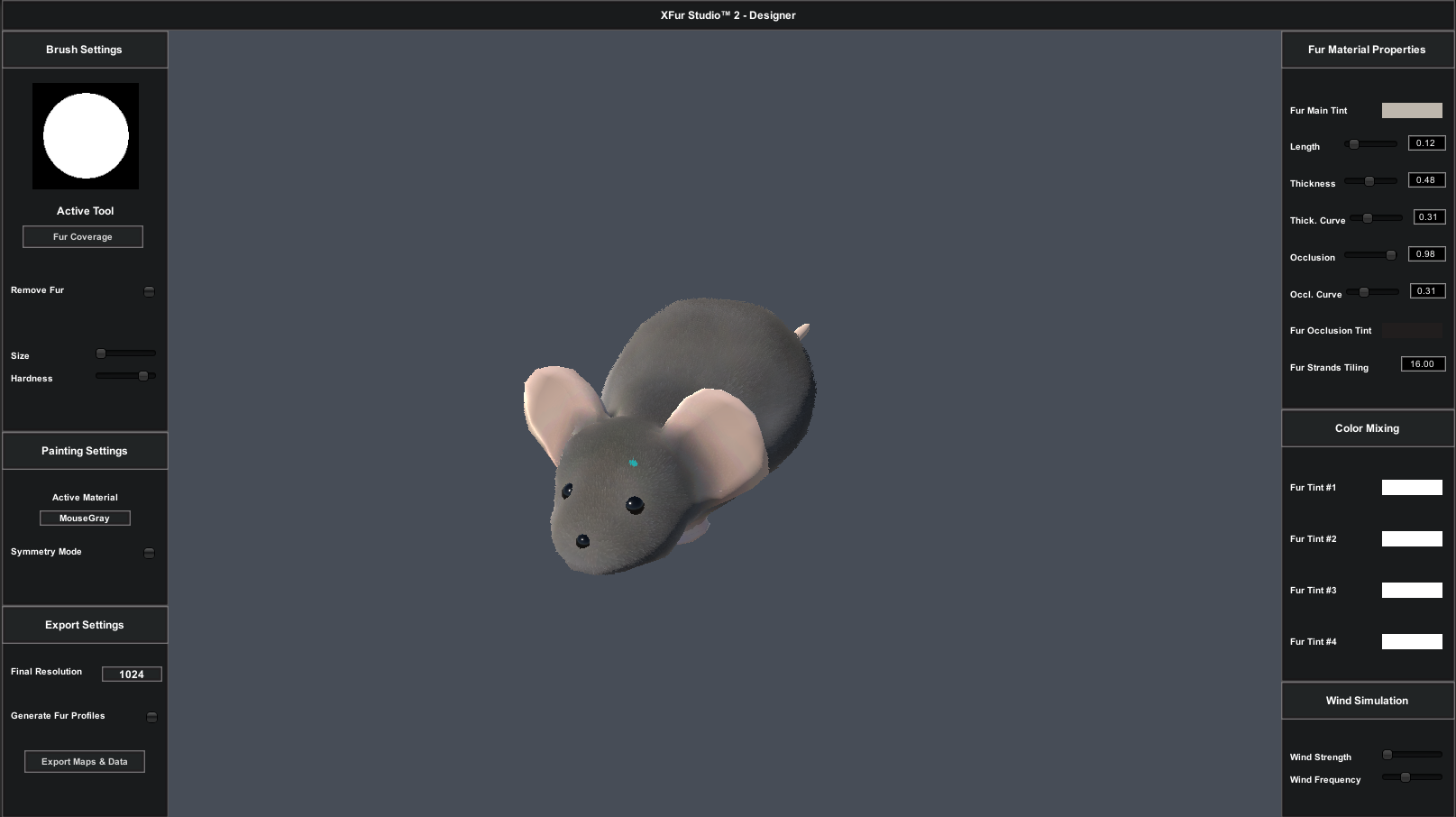 On top of this, painting in XFur Studio Designer now supports smaller brush sizes ( useful for smaller models ) as well as support for scaled models ( models whose root object does not have a 1,1,1 scale ).
The underlying XFur Studio API has also been updated to support these sorts of scaling and ensure that the transformation matrices used for dynamic 3D painting and grooming are updated and adjusted accordingly.
As a last improvement, a custom visibility test has been added to XFur Studio 2 in order to avoid the usage of Unity's own isVisible flag which has proven unrealiable over time and introduces a slight delay between the model becoming visible and the fur being rendered. This small change has eliminated all delays on fur rendering on our end.
But what is the road ahead for XFur Studio 2?

Over the next few months we are going to introduce a few new features that will allow for further customization of the fur as well as some additional settings for the FX module. The UV Decals module will also be updated to allow for a more flexible workflow while Curly fur will also receive several updates to improve stability and take it out of Beta stage.
A full workflow for extending XFur Studio 2 capabilities for advanced users is also in the works and will hopefully see a Beta release in Q2 - 2021 and, over the course of the next few months, several of our 3D animal models will be updated to be fully compatible with XFur Studio 2 starting with our German Shepherd model.
2021 is starting and we have many plans for XFur Studio 2 moving forward that will improve your workflow as well as take XFur's simulation and rendering features to the next level.
Thank you for reading this small article, and for using XFur Studio 2 !